If you only read the books that everyone else is reading, you can only think what everyone else is thinking. – Haruki Murakami
The Broke and the Bookish's Top Ten Tuesday today is  Top Ten Books I've Recently Added To My TBR.
I'll be quick ('cause I have a client meeting today! :D)
Treat this as my very first update for Pop Sugar's 2016 Reading Challenge.
Here they are…
1. A book based on fairytale – The Crown (The Selection, #5) by Kiera Cass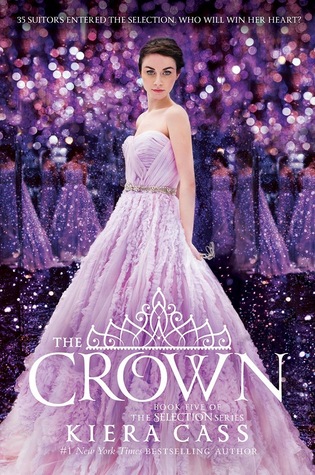 Twenty years have passed since the events of The One, and America and Maxon's daughter is the first princess to hold a Selection of her own. Princess Eadlyn didn't think she would find a real partner among the Selection's thirty-five suitors, let alone true love. But sometimes the heart has a way of surprising you…and now Eadlyn must make a choice that feels more difficult—and more important—than she ever expected.
(I am not fan of The Heir, but I will still read this book because I want to finish the entire series. :))
2. A National Book Award winner – Fortune Smiles by Adam Johnson
In post-Katrina Louisiana, a young man and his new girlfriend search for the mother of his son. In Palo Alto, a computer programmer whose wife has a rare disease finds solace in a digital copy of the recently assassinated President. In contemporary Berlin a former Stasi agent ponders his past.
And in ""Interesting Facts", a woman with cancer rages against the idea of her family without her.
Hugely inventive and endlessly energetic, this is a heart wrenching, surprising collection of stories that show Johnson at the top of his form.
3. A book translated to English – Norwegian Wood by Haruki Murakami
Toru, a quiet and preternaturally serious young college student in Tokyo, is devoted to Naoko, a beautiful and introspective young woman, but their mutual passion is marked by the tragic death of their best friend years before.  Toru begins to adapt to campus life and the loneliness and isolation he faces there, but Naoko finds the pressures and responsibilities of life unbearable.  As she retreats further into her own world, Toru finds himself reaching out to others and drawn to a fiercely independent and sexually liberated young woman.
4. A book set in Europe – After You (Me Before You, #2) by Jojo Moyes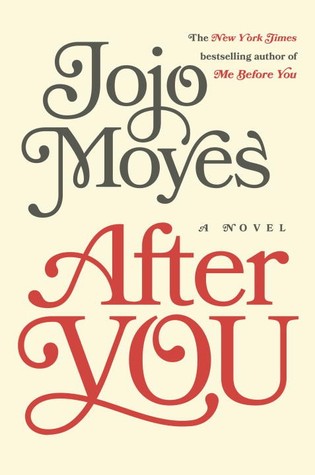 After You is the sequel to the beloved New York Times million-copy bestseller, Me Before You.
5. A book that's under 150 pages – The Possession by Annie Ernaux
Self-regard, in the works of Annie Ernaux, is always an excruciatingly painful and exact process. Here, she revisits the peculiar kind of self-fulfillment possible when we examine ourselves in the aftermath of a love affair, and sometimes, even, through the eyes of the lost beloved.
6. A New York Times bestseller – The Nightingale by Kristin Hannah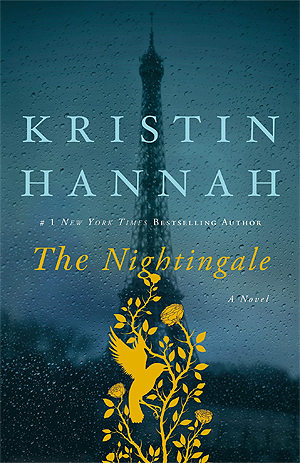 With courage, grace and powerful insight, bestselling author Kristin Hannah takes her talented pen to the epic panorama of WWII and illuminates an intimate part of history seldom seen: the women's war. The Nightingale tells the stories of two sisters, separated by years and experience, by ideals, passion and circumstance, each embarking on her own dangerous path toward survival, love, and freedom in German-occupied, war-torn France–a heartbreakingly beautiful novel that celebrates the resilience of the human spirit and the durability of women. It is a novel for everyone, a novel for a lifetime.
7. A book that's becoming a movie this year – The Girl on the Train by Paula Hawkins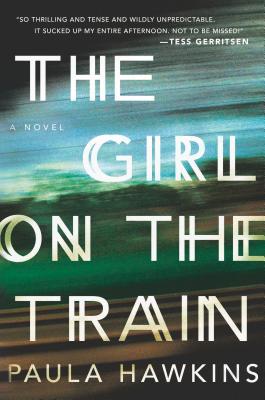 Rachel takes the same commuter train every morning. Every day she rattles down the track, flashes past a stretch of cozy suburban homes, and stops at the signal that allows her to daily watch the same couple breakfasting on their deck. She's even started to feel like she knows them. "Jess and Jason," she calls them. Their life—as she sees it—is perfect. Not unlike the life she recently lost.
And then she sees something shocking. It's only a minute until the train moves on, but it's enough. Now everything's changed. Unable to keep it to herself, Rachel offers what she knows to the police, and becomes inextricably entwined in what happens next, as well as in the lives of everyone involved. Has she done more harm than good?
8. A dystopian novel – More Than This by Patrick Ness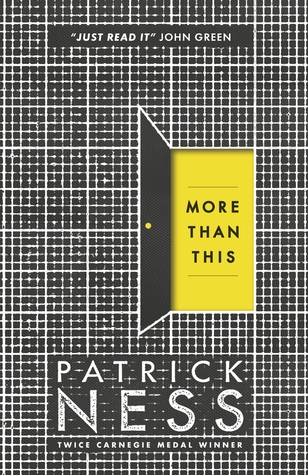 A boy drowns, desperate and alone in his final moments. He dies.
Then he wakes, naked and bruised and thirsty, but alive.
How can this be? And what is this strange deserted place?
As he struggles to understand what is happening, the boy dares to hope. Might this not be the end? Might there be more to this life, or perhaps this afterlife?
( I quit reading YA dystopia last year, but now I am giving it another try. Let's see…)
9. A book of poetry – Love & Misadventure by Lang Leav
Beautifully illustrated and thoughtfully conceived, Love and Misadventure will take you on a rollercoaster ride through an ill-fated love affair- from the initial butterflies to the soaring heights- through to the devastating plunge. Lang Leav has an unnerving ability to see inside the hearts and minds of her readers. Her talent for translating complex emotions with astonishing simplicity has won her a cult following of devoted fans from all over the world.
(I posted on my Facebook that this is the book that I want for my birthday this week. 😀 I hope someone heard me! :D)
10. An autobiography – When A Good God Allows Rape by Joy Tan Chi – Mendoza
What Satan meant for harm, God meant for good. God's grace transformed pain, emotional distress, and suffering into a vibrant, purposeful, and rich life. Refusing to hide behind the dark memories that wanted to hold her captive, Joy Tan-Chi Mendoza shares her story, helping her readers towards strength, encouragement, and the healing of sexual trauma and abuse.
(I got goosebumps when I heard of this courageous and inspiring story. My friend and workmate, Shie, will share me a copy and I am excited to know how will this book move me.)
—
That will be all!
What are the newest addition to your TBR?
Let me know! 😀
❤
~