Out of 48 books read last year, only eleven (11) were given five stars. And they are…
Mystery/Thrillers
The Pelican Brief  by John Grisham
With twists and turns I have never predicted, this book made me an automatic fan of John Grisham.
The Lovely Bones by Alice Sebold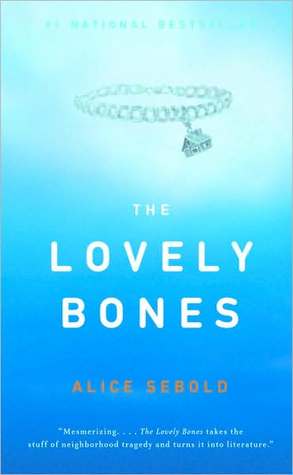 A book I have written a full-length review is surely a special one. I just love the melancholic and creepy story told by a unique storyteller.
Defending Jacob by William Landay
Insanely creepy yet touches realistic emotions of a family. The ending will surely give you goosies!
1st to Die (Women's Murder Club, #1)  by James Patterson
I've been a Patterson fan and this book surely did not disappoint. With red herrings all over the place, he'll surprise you with a twist you didn't see coming.
Contemporary Fiction
I am not actually a  fan of medical drama novels but this one really moved me. Lisa Genova was able to tell the horrors of Alzheimer's disease with candor, braveness and emotional softness. It's just exquisitely done, definitely moving.
The Husband's Secret by Liane Moriarty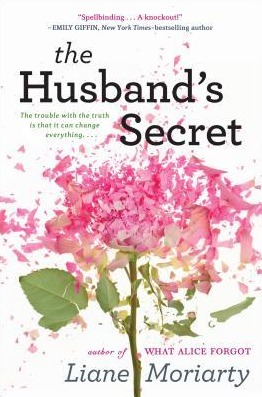 If you think this is a typical infidelity/love affair novel, think again. Liane Moriarty's well-told story about a broken marriage without the usual cheating issues will make you a fan.
The ending of this Jodi Picoult masterpiece still lingers on me a year after I finished it. As my 100th read book and with its special story about motherhood and elephants, this is indeed one of the best novels that I have read last year.
Young Adult
Every Day (Every Day, #1) by David Levithan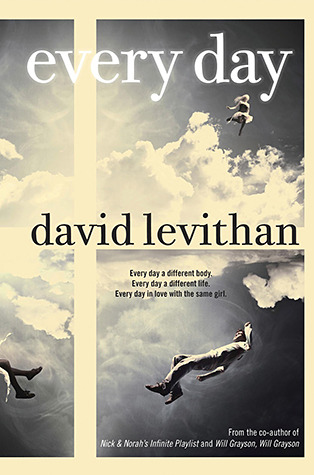 The unique premise and the subtle complexity of the characters will really grip you and make you read this mysterious yet heartwarming novel in one seating. David Levithan is surely an author worth reading.
All the Bright Places by Jennifer Niven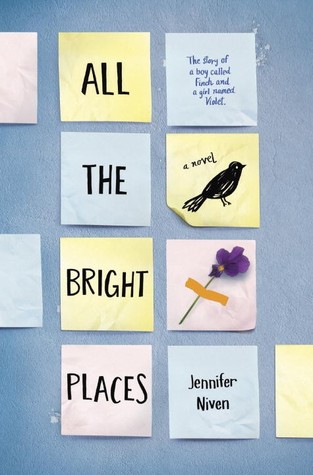 Its cover will pique your interest but it is the rawness of the story inside that will give you a major book hangover. It took me two days to brush off the roller coaster of emotions that Jennifer Niven has given me. P.S. Get tissues once you reach the last chapters.
Historical/Adult Fiction
All the Light We Cannot See by Anthony Doerr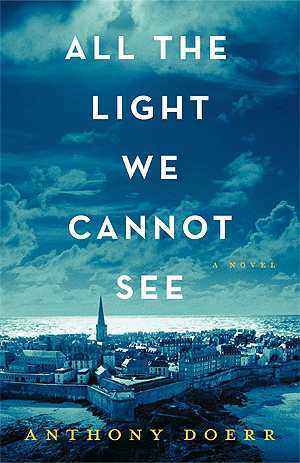 A book worthy of its Pulitzer Prize award. A novel written in eloquent prose poetic paragraphs equipped with vivid imagery and breathtaking metaphors. Every readers should brave the more than 500-pages, because this is a novel truly worth reading.
The Magic Strings of Frankie Presto by Mitch Albom
I am definitely a Mitch Albom fan, but that is not the sole reason why this book gained five stars. It's how the simple words were written in such a gorgeous way. It's how every paragraph breathes the story. It's how the end of each chapters that'll make you gasp with surprise or melancholy. This book is great, really great.
–
©2016Rosemawrites@A Reading Writer. All Rights Reserved.
Photo credit: Favim and Goodreads
—
What are the best books that you've read last year?
What book in this list piqued your interest?
I would love to know!
❤
~