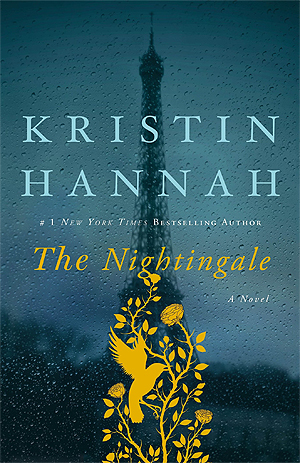 "If I have learned anything in this long life of mine, it is this: in love we find out who we want to be; in war we find out who we are." — Kristin Hannah,

The Nightingale

 
---
Rating: 
(Good read, definitely!)
What is it about: The Nightingale tells the stories of two sisters, separated by years and experience, by ideals, passion and circumstance, each embarking on her own dangerous path toward survival, love, and freedom in German-occupied, war-torn France–a heartbreakingly beautiful novel that celebrates the resilience of the human spirit and the durability of women. It is a novel for everyone, a novel for a lifetime.
What I Love: It is subtly brutal and beautifully written all at the same time.
The unique way the story was told, future to past, is also commendable.
What I Don't Love Much: The parts that felt a bit dystopia-ish.
Wise Words: In love we find out who we want to be; in war we find out who we are.

…nothing speaks quite so loudly as cheapness.

the failing of a student to learn is the failing of the teacher to teach

It is easy to disappear when no one is looking at you.

Magic, to be its best, must be unexpected.

We remember the missing as much as the lost.
—
©2016 Rosemawrites@A Reading Writer. All Rights Reserved.