Again, 30 Day Book Challenge is beckysblogs' awesome idea!
Here's the question for the challenge's Day Four.
Book turned into movie and completely desecrated.
Don't judge the book by its movie.
I have come to conclude that this statement is really true.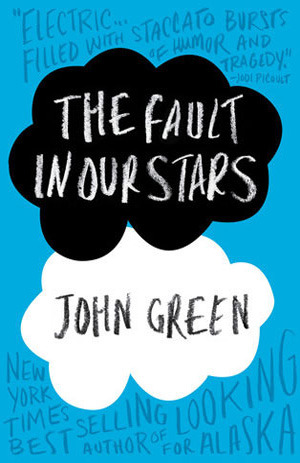 With the question for the day, I think The Fault in Our Stars movie version will be my answer. Honestly I am not really a Fault in our Stars fan but I like the book. Actually, I have shed some tears while I was reading the book. But when I saw the film, it just felt blank. The tugging lines of the book were there but I don't know why it doesn't affect me as much as the written edition.
Also, the tandem of Shailene (Hazel Grace) and Ansel (Augustus) is quite distracting for me because before this movie, they appeared as siblings, Caleb and Beatrice Prior, in Divergent movie. I had not seen any chemistry with the pair though Shailene was really a good actress.
Lastly, there are a lot of boring scenes in the movie that made me really want to fall asleep inside the cinema. (Though I can't because those teen-agers kept on squealing once the camera focused of Ansel's eyes and abs.)
Aside from this I have heard that If I Stay movie is another novel-turned-movie disappointment. I have not watched it yet but I have seen the trailer and it is full of kissing and cuddling that is just so inappropriate for Mia and Adam's age. It also appears that their intimacy plays a big chunk in the movie which is not really a major part of the book version.
So I really think that you should always read a book first before its movie.