Here is the question for the Day Three of the 30-Day Book Challenge by beckysblogs. I am rwally loving this challenge! 🙂
3. The longest book that you've read.
Here are the longest books that I have read according to my Goodreads stats (https://www.goodreads.com/review/stats/34350877):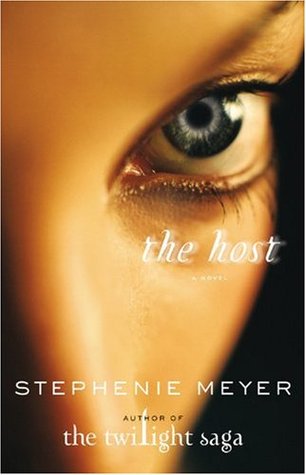 For the year 2013, it is The Host by Stephenie Meyer (620 pages). It is a Young Adult novel that is far from the vamps of Twilight. The book's story is about Melanie who refuses to be invaded by Wanderer, the invading soul that is already 'implanted' inside her body. The twists and turns of the plot are really exciting and Melanie and Jared's love story is brutal yet endearing at the same time.
For this year, 2014, Steve Jobs by Walter Isaacson (656 pages) is the longest book that I have read yet. (2014's not yet over!) Walterson has written a very matter-of-fact biography for the Apple's co-founder, Steve Jobs. Through this book, Walterson have shown Jobs' bad side and how it made things possible. This book has also challenged me to 'leave a dent' in this world just like what Jobs did. 
During the first year of my reading spree, 2008, State of Fear by Michael Crichton (672 pages) is my longest read. This novel talks about creating weather disturbances that has the potential to create catastrophes that can affect the whole world. I am in awe of Chrichton's knowledge in science and technology. 
Lastly, Breaking Dawn by Stephenie Meyer (756 pages) is the longest book that I have read for the year 2012 and also the longest ever. When I have seen this stat in my Goodreads account, I was really surprised that Breaking Dawn has more than 700 pages. It was really a thrilling novel that I have not noticed its number of pages. 
That's it for Day three!
~