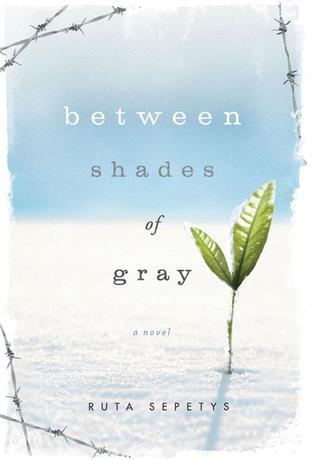 "Have you ever wondered what a human life is worth? That morning, my brother's was worth a pocket watch."
---
Rating:
 (BEST, GREAT read!)
What is it about: Lina is just like any other fifteen-year-old Lithuanian girl in 1941. She paints, she draws, she gets crushes on boys. Until one night when Soviet officers barge into her home, tearing her family from the comfortable life they've known. Separated from her father, forced onto a crowded and dirty train car, Lina, her mother, and her young brother slowly make their way north, crossing the Arctic Circle, to a work camp in the coldest reaches of Siberia. Here they are forced, under Stalin's orders, to dig for beets and fight for their lives under the cruelest of conditions.
Lina finds solace in her art, meticulously–and at great risk–documenting events by drawing, hoping these messages will make their way to her father's prison camp to let him know they are still alive. It is a long and harrowing journey, spanning years and covering 6,500 miles, but it is through incredible strength, love, and hope that Lina ultimately survives. Between Shades of Gray is a novel that will steal your breath and capture your heart.
What I Love: Bold. Brutal. Cringe-inducing yet filled with almost prose poetic beautiful lines.
It hits the heart hard and it makes you feel the character's agony, hope, anguish. Your heart will ache for them and that's how great books are. They make you feel by presenting truths that you don't know yet. They make you think. They make you care.
This will make you emotionally tired. A tiredness that is so worth it.
What I Don't Love Much: Nothing.
Wise Words: "Sometimes there is such beauty in awkwardness. There's love and emotion trying to express itself, but at the time, it just ends up being awkward."
"Was it harder to die, or harder to be the one who survived?"
"Whether love of friend, love of country, love of God, or even love of enemy—love reveals to us the truly miraculous nature of the human spirit."
"I planted a seed of hatred in my heart. I swore it would grow to be a massive tree whose roots would strangle them all."
"You stand for what is right, Lina, without the expectation of gratitude or reward."
—
©2016 Rosemawrites@A Reading Writer. All Rights Reserved.