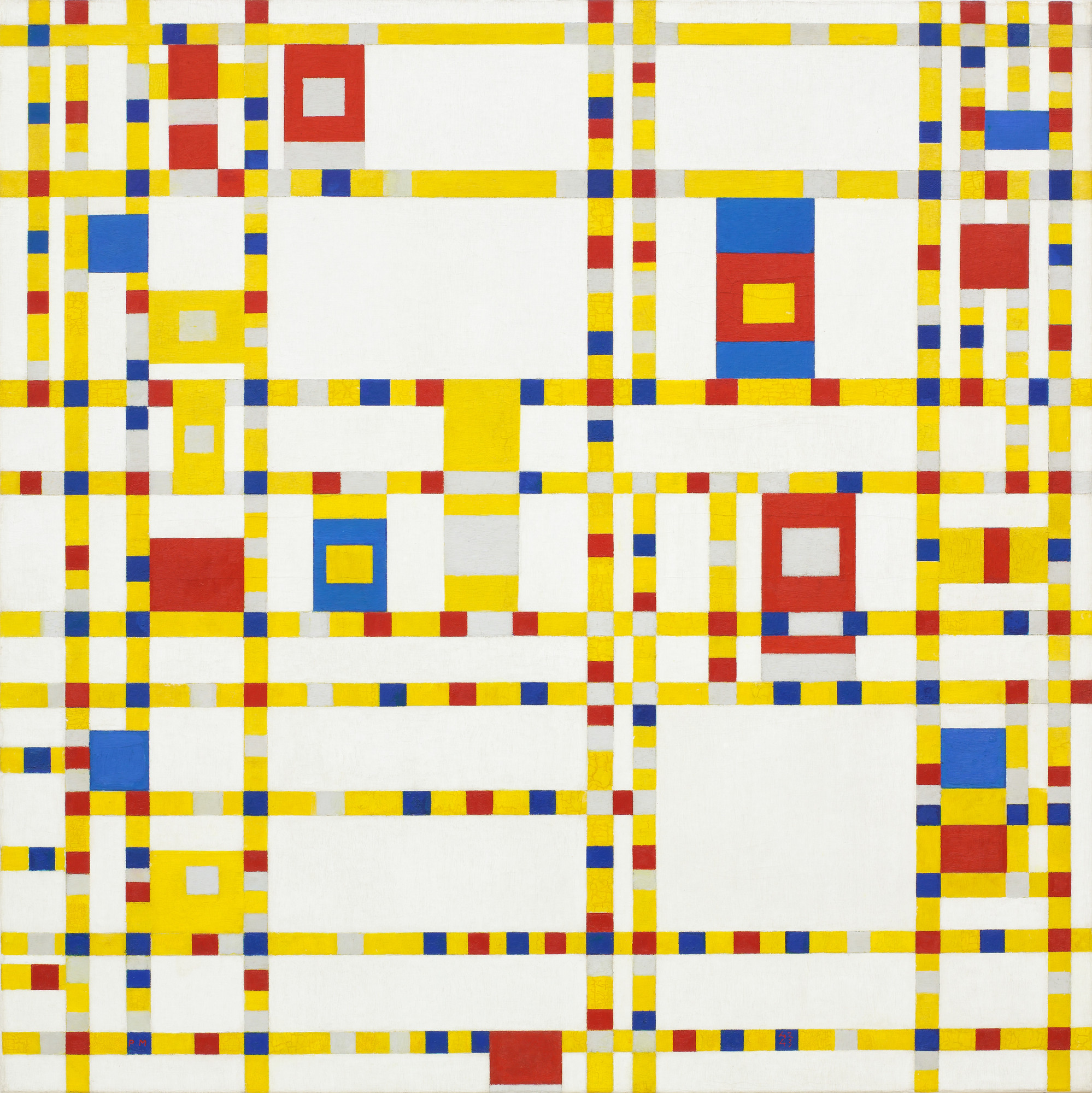 Piet Mondrian, 'Broadway Boogie Woogie, 1942-43, moma.org
More than a year I have been living inside this box with no divisions. Cream borders keep me company without judging my daily dancing alone and my full-hearted concerts on my own.
Identical squared-rooms from my right and left stood the same size as mine.  The closest left one is usually abandoned, an Airbnb available online. The room directly on my right has been occupied by another breath just a couple of weeks ago. We share the same rightful owner, but we remain nameless faces, after coming across each other once.
Wide glass window panes
taste the same April sky's rage,
walls cage alien guests.
—
05.26.2020
©2020 Rosemawrites@A Reading Writer. All Rights Reserved.

—
For some reasons, the image above reminds me of my apartment. The many identical doors housing strangers side by side.