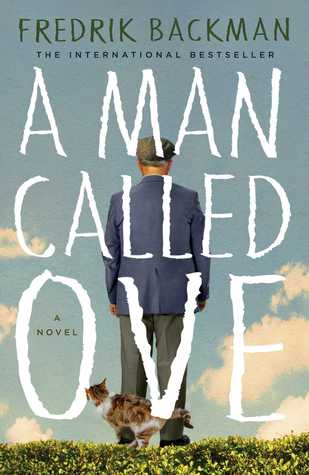 A 59-year old widower. Grumpy. Trying and failing to kill himself, many times. Here's an odd, funny, yet utterly moving story.
Rating: ❤❤❤❤❤
The first novel by the Swedish author Fredrik Backman, A Man Called Ove is a balance between heart wrenching and thought provoking lines as well as chuckle-inducing dialogues.
Backman has successfully created an old character who's relatable to all ages. He eloquently presented Ove as the sad and odd man that he is, yet he successfully and ever so gently laid down his main character's back story. His love. His grief. The reason why a man called Ove is the man called Ove.
Here are five (05) of my (many) favorite lines from this worth-reading novel.
"He was a man of black and white. And she was color. All the color he had."

"One of the most painful moments in a person's life probably comes with the insight that an age has been reached when there is more to look back on than ahead. And when time no longer lies ahead of one, other things have to be lived for. memories, perhaps."

"But sorrow is unreliable in that way. When people don't share it there's a good chance that it will drive them apart instead."

"All people at root are time optimists. We always think there's enough time to do things with other people. Time to say things to them. And then something happens and then we stand there holding on to words like 'if'."

"It is difficult to admit that one is wrong. Particularly when one has ben wrong for a very long time."

"Loving someone is like moving into a house," Sonja used to say. "At first you fall in love with all the new things, amazed every morning that all this belongs to you, as if fearing that someone would suddenly come rushing in through the door to explain that a terrible mistake had been made, you weren't actually supposed to live in a wonderful place like this. Then over the years the walls become weathered, the wood splinters here and there, and you start to love that house not so much because of all its perfection, but rather for its imperfections. You get to know all the nooks and crannies. How to avoid getting the key caught in the lock when it's cold outside. Which of the floorboards flex slightly when one steps on them or exactly how to open the wardrobe doors without them creaking. These are the little secrets that make it your home."
—
©2018 Rosemawrites@A Reading Writer. All Rights Reserved.