"It does not do to dwell on dreams and forget to live." ― J.K. Rowling, Harry Potter and the Sorcerer's Stone
---
As promised early this week in the middle of a coffee date, here are first half of the seven awesome books I have read last April. (YES! I finally read Harry Potter!)
22nd – A book about a culture you're unfamiliar with – Attachments by Rainbow Rowell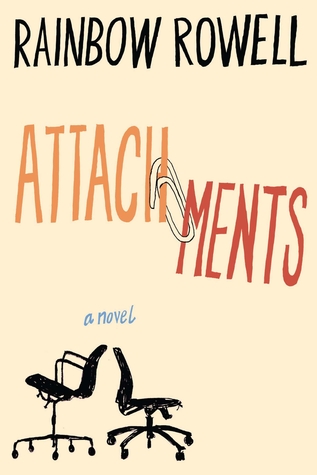 Rating: 
(Good read, definitely!)
What is it about: Beth Fremont and Jennifer Scribner-Snyder know that somebody is monitoring their work e-mail. (Everybody in the newsroom knows. It's company policy.) But they can't quite bring themselves to take it seriously. They go on sending each other endless and endlessly hilarious e-mails, discussing every aspect of their personal lives.
Meanwhile, Lincoln O'Neill can't believe this is his job now- reading other people's e-mail. When he applied to be "internet security officer," he pictured himself building firewalls and crushing hackers- not writing up a report every time a sports reporter forwards a dirty joke.
When Lincoln comes across Beth's and Jennifer's messages, he knows he should turn them in. But he can't help being entertained-and captivated-by their stories.
By the time Lincoln realizes he's falling for Beth, it's way too late to introduce himself.
What I Love: Rainbow Rowell's trademark of easy, light read. The email exchanges between Beth and Jennifer are my favorite parts. They are packed with wit and friendship-love in between.
What I Don't Love Much: There are some a bit boring parts.
Wise Words: 
—
23rd – An autobiography – When a Good God Allows Rape by Joy Tan-Chi Mendoza
Rating: 
(Good read, definitely!)
What is it about: There are a lot of horrible things that happen in this world. But one of the worst is when an innocent gets violated. Why does God allow such things to happen?
What Joy Tan-Chi Mendoza went through when she was 15 has been a very public and strong statement of pain, healing, and grace. She has now put her story into a book that she hopes will show people that there is hope, healing, and wholeness for those who have experienced abuse and this kind of pain. What Satan meant for harm, God meant for good.
What I Love: This book is a blessing. It is empowering and eye-opening. The author and her family's unrelenting faith is strengthening.
What I Don't Love Much: Nothing. 🙂
Wise Words: 
"We don't question the purpose of suffering when we think someone deservers it… But we find it irreconcilable, hard to understand, when bad things happen to good people. The math doesn't add up; it just doesn't make sense to us."
"Would I allow this tragedy to define my faith? Or, would I allow faith to define this tragedy?"
"The reality is we live in a fallen world where we are victims of people's sinful choices, including our own."
–
24th – The first book you see in a bookstore – Harry Potter and the Sorcerer's Stone (Harry Potter, #1)  by J.K. Rowling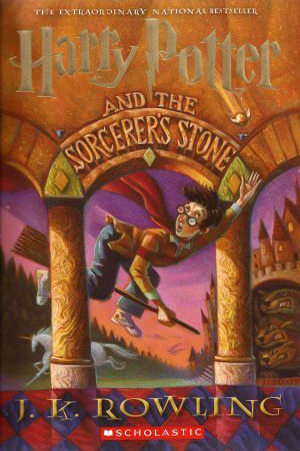 Rating: 
(GREAT READ!)
Why only now: I replaced What is it About? to Why Only Now? because I am sure EVERYONE knows what this book is about.
You know I've been a reader for years but I am not really fond of magic and fantasy (because I think my imagination is limited), thus, I really have no plans on reading Harry Potter books neither watching its films. Then for my 2016 Resolutions, I wrote that this year I will (finally) give this series I try. And so I did!
I will not say this because I fear of being mobbed by the millions (or maybe billions) of Potterheads but I am really glad that I finally read it. It is indeed a GREAT READ. ❤
What I Love: Everything. The opening chapter is engrossing.
I love the poetic mystical notes in between action-packed and witty paragraphs.
I love how a complicated world (for me) was explained beautifully.
I love that it is endearing, and then it's also funny, and then it's also exciting, and then it's also creepy and then it's also wise.
I love the twist!!!
I love its wholeness and everything in  between. Rowling truly has a great gift with words.<3
What I Don't Love Much: Nothing.
Wise Words: 
"To the well-organized mind, death is but the next great adventure."
"The truth." Dumbledore sighed. "It is a beautiful and terrible thing, and should therefore be treated with great caution."
"Fear of a name increases fear of the thing itself."
–
25th – A book written by a comedian – Bossypants by Tina Fey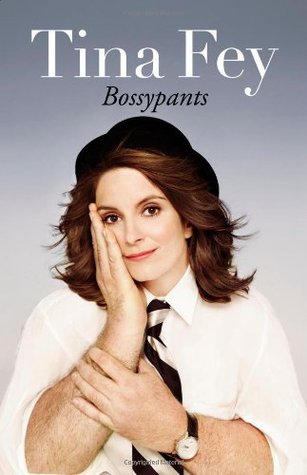 Rating: 
 (Good read!)
What is it about: From her youthful days as a vicious nerd to her tour of duty on Saturday Night Live; from her passionately halfhearted pursuit of physical beauty to her life as a mother eating things off the floor; from her one-sided college romance to her nearly fatal honeymoon — from the beginning of this paragraph to this final sentence.
Tina Fey reveals all, and proves what we've all suspected: you're no one until someone calls you bossy.
What I Love: It's a wise read. A fun read, too. Fey is blatantly honest and I like it.
What I Don't Love Much: The explicit words.
Wise Words: 
"But the Rule of Agreement reminds you to "respect what your partner has created" and to at least start from an open-minded place. Start with a YES and see where that takes you."
"People are going to try to trick you. To make you feel that you are in competition with one another. You're not in competition with other women. You're in competition with everyone."
"Sometimes if you have a difficult decision to make, just stall until the answer presents itself."
"When it's true, it doesn't need to be said."
"…the best thing a mom can do to be a better mom is to carve out a little time for herself."
–
©2016 Rosemawrites@A Reading Writer. All Rights Reserved.
Photo credit: Pop Sugar, Goodreads, Quotesgram and Pinterest
Story Summary: Goodreads
---
What are you favorite reads this month?
Have you read any of this?
Do you agree with me?
Let's talk!
P.S. Part two next week! 😀