"The holes in your life are permanent. You have to grow around them, like tree roots around concrete; you mould yourself through the gaps." ― Paula Hawkins, The Girl on the Train
---
Thank you Holy Week's five-day-long break for letting me catch up read! 😀
18th – A book that's under 150 pages – Kindred Spirits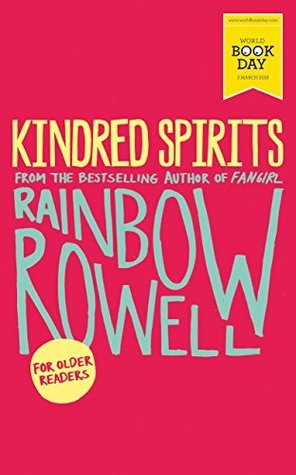 What is it about: If you broke Elena's heart, Star Wars would spill out. So when she decides to queue outside her local cinema to see the new movie, she's expecting a celebration with crowds of people who love Han, Luke and Leia just as much as she does. What she's not expecting is to be last in a line of only three people; to have to pee into a collectible Star Wars soda cup behind a dumpster or to meet that unlikely someone who just might truly understand the way she feels. Kindred Spirits is an engaging short story by Rainbow Rowell, author of the bestselling Eleanor & Park, Fangirl and Carry On, and is part of a handful of selected short reads specially produced for World Book Day.

What I Love: Rainbow Rowell's trademark of easy, light read.

What I Don't Love Much: It's so 'light' for me or maybe because I am no fan of Star Wars. 

Rating: 
 (Good read)
—
19th – A book you haven't read since high school – Pride and Prejudice by Jane Austen
What is it about: Since its immediate success in 1813, Pride and Prejudice has remained one of the most popular novels in the English language. Jane Austen called this brilliant work "her own darling child" and its vivacious heroine, Elizabeth Bennet, "as delightful a creature as ever appeared in print." The romantic clash between the opinionated Elizabeth and her proud beau, Mr. Darcy, is a splendid performance of civilized sparring. And Jane Austen's radiant wit sparkles as her characters dance a delicate quadrille of flirtation and intrigue, making this book the most superb comedy of manners of Regency England.
What I Love: The dialogues, the way it was written. The subtle comedy hidden between some serious-looking lines.

What I Don't Love Much: I cannot say. Maybe classics are just not my cup of tea.

Wise Words:

"The power of doing anything with quickness is always prized much by the possessor, and often without any attention to the imperfection of the performance."
"I declare after all there is no enjoyment like reading! How much sooner one tires of any thing than of a book!"
Rating: 
 (Good read)
–
20th – A book set in Europe – After You (Me Before You, #2) by Jojo Moyes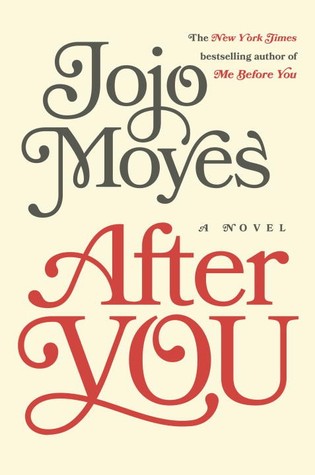 What is it about: Louisa Clark is no longer just an ordinary girl living an ordinary life. After the transformative six months spent with Will Traynor, she is struggling without him. When an extraordinary accident forces Lou to return home to her family, she can't help but feel she's right back where she started.
Her body heals, but Lou herself knows that she needs to be kick-started back to life. Which is how she ends up in a church basement with the members of the Moving On support group, who share insights, laughter, frustrations, and terrible cookies. They will also lead her to the strong, capable Sam Fielding—the paramedic, whose business is life and death, and the one man who might be able to understand her. Then a figure from Will's past appears and hijacks all her plans, propelling her into a very different future. . . .
What I Love: Jojo Moyes' skillful tugs-the-heart storytelling prowess remains. I still shed a few tears while reading the last chapters.

What I Don't Love Much: The problem with sequels is that they can never, ever top the first book. While After You is actually good, Me Before You is not just better, it's Moyes' best (for me).

Wise Words:
"Too many people follow their own happiness without a thought for the damage they leave in their wake."
"The only way to avoid being left behind was to start moving."
Rating: 
 (Good read)
–
21st – A book that's becoming a movie this year – The Girl on the Train by Paula Hawkins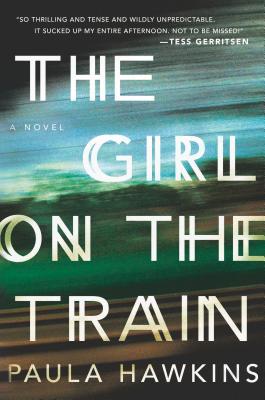 What is it about: Rachel takes the same commuter train every morning. Every day she rattles down the track, flashes past a stretch of cozy suburban homes, and stops at the signal that allows her to daily watch the same couple breakfasting on their deck. She's even started to feel like she knows them. "Jess and Jason," she calls them. Their life—as she sees it—is perfect. Not unlike the life she recently lost.
And then she sees something shocking. It's only a minute until the train moves on, but it's enough. Now everything's changed. Unable to keep it to herself, Rachel offers what she knows to the police, and becomes inextricably entwined in what happens next, as well as in the lives of everyone involved. Has she done more harm than good?
What I Love: Everything!
The creepy prologue.
The three-view and all-engrossing overlapping storytelling.
The several thought-provoking red herrings.
The sudden surprising twist and turns.
The intricate details unravelling softly like a flower getting rid of its layers of petals slowly..
The unexpected ending.
Again, everything!

What I Don't Love Much: Yep! Nothing!

Wise Words:

"Life is not a paragraph, and death is no parenthesis."

"…let's be honest: women are still only really valued for two things—their looks and their role as mothers. I'm not beautiful, and I can't have kids, so what does that make me? Worthless."

Rating:
 (GREAT read!)
–
©2016 Rosemawrites@A Reading Writer. All Rights Reserved.
Photo credit: Pop Sugar and Goodreads
Story Summary: Goodreads
---
What are you favorite reads this month?
Have you read any of this?
Do you agree with me?
Let's talk!