"It is spring again. The earth is like a child that knows poems by heart." ― Rainer Maria Rilke
---
We have no spring
yet I've got good books
that will bring
some golden sunshine,
oh, stories divine,
that erases gloom,
as spring flowers
bloom.
—
1. Pride and Prejudice by Jane Austen
When Elizabeth Bennet first meets eligible bachelor Fitzwilliam Darcy, she thinks him arrogant and conceited; he is indifferent to her good looks and lively mind. When she later discovers that Darcy has involved himself in the troubled relationship between his friend Bingley and her beloved sister Jane, she is determined to dislike him more than ever. In the sparkling comedy of manners that follows, Jane Austen shows the folly of judging by first impressions and superbly evokes the friendships, gossip and snobberies of provincial middle-class life.
2. More Than This by Patrick Ness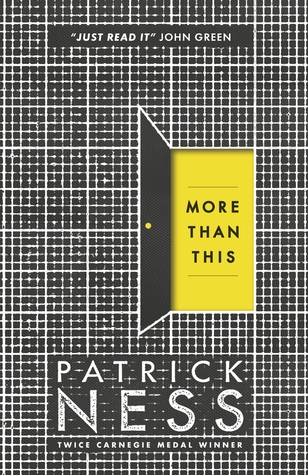 A boy drowns, desperate and alone in his final moments. He dies.
Then he wakes, naked and bruised and thirsty, but alive.
How can this be? And what is this strange deserted place?
As he struggles to understand what is happening, the boy dares to hope. Might this not be the end? Might there be more to this life, or perhaps this afterlife?
3. The Girl on the Train by Paula Hawkins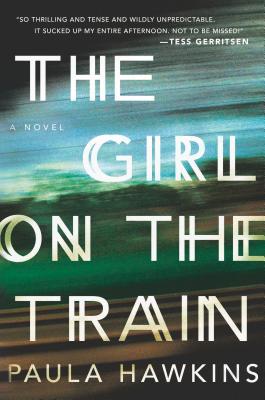 Rachel takes the same commuter train every morning. Every day she rattles down the track, flashes past a stretch of cozy suburban homes, and stops at the signal that allows her to daily watch the same couple breakfasting on their deck. She's even started to feel like she knows them. "Jess and Jason," she calls them. Their life—as she sees it—is perfect. Not unlike the life she recently lost.
And then she sees something shocking. It's only a minute until the train moves on, but it's enough. Now everything's changed. Unable to keep it to herself, Rachel offers what she knows to the police, and becomes inextricably entwined in what happens next, as well as in the lives of everyone involved. Has she done more harm than good?
4. Amy and Isabelle by Elizabeth Strout
In most ways, Isabelle and Amy are like any mother and her 16-year-old daughter, a fierce mix of love and loathing exchanged in their every glance. And eating, sleeping, and working side by side in the gossip-ridden mill town of Shirley Falls doesn't help matters. But when Amy is discovered behind the steamed-up windows of a car with her math teacher, the vast and icy distance between mother and daughter becomes unbridgeable.
5. The Ice Twins by S.K. Tremayne
A year after one of their identical twin daughters, Lydia, dies in an accident, Angus and Sarah Moorcraft move to the tiny Scottish island Angus inherited from his grandmother, hoping to put together the pieces of their shattered lives.
But when their surviving daughter, Kirstie, claims they have mistaken her identity—that she, in fact, is Lydia—their world comes crashing down once again.
As winter encroaches, Angus is forced to travel away from the island for work, Sarah is feeling isolated, and Kirstie (or is it Lydia?) is growing more disturbed. When a violent storm leaves Sarah and her daughter stranded, Sarah finds herself tortured by the past—what really happened on that fateful day one of her daughters died?
6. After You (Me Before You, #2) by Jojo Moyes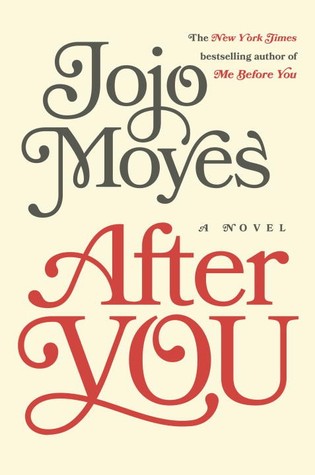 How do you move on after losing the person you loved? How do you build a life worth living?
Louisa Clark is no longer just an ordinary girl living an ordinary life. After the transformative six months spent with Will Traynor, she is struggling without him. When an extraordinary accident forces Lou to return home to her family, she can't help but feel she's right back where she started.
Her body heals, but Lou herself knows that she needs to be kick-started back to life. Which is how she ends up in a church basement with the members of the Moving On support group, who share insights, laughter, frustrations, and terrible cookies. They will also lead her to the strong, capable Sam Fielding—the paramedic, whose business is life and death, and the one man who might be able to understand her. Then a figure from Will's past appears and hijacks all her plans, propelling her into a very different future. . . .
7. Attachments by Rainbow Rowell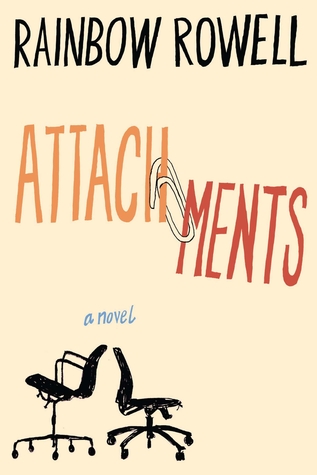 Beth Fremont and Jennifer Scribner-Snyder know that somebody is monitoring their work e-mail. (Everybody in the newsroom knows. It's company policy.) But they can't quite bring themselves to take it seriously. They go on sending each other endless and endlessly hilarious e-mails, discussing every aspect of their personal lives.
Meanwhile, Lincoln O'Neill can't believe this is his job now- reading other people's e-mail. When he applied to be "internet security officer," he pictured himself building firewalls and crushing hackers- not writing up a report every time a sports reporter forwards a dirty joke.
When Lincoln comes across Beth's and Jennifer's messages, he knows he should turn them in. But he can't help being entertained-and captivated-by their stories.
By the time Lincoln realizes he's falling for Beth, it's way too late to introduce himself.
8. Every Last Word by Tamara Ireland Stone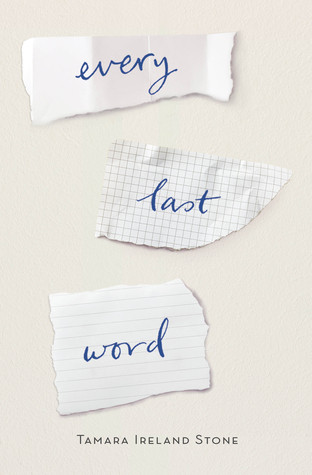 If you could read my mind, you wouldn't be smiling.
Samantha McAllister looks just like the rest of the popular girls in her junior class. But hidden beneath the straightened hair and expertly applied makeup is a secret that her friends would never understand: Sam has Purely-Obsessional OCD and is consumed by a stream of dark thoughts and worries that she can't turn off.
Second-guessing every move, thought, and word makes daily life a struggle, and it doesn't help that her lifelong friends will turn toxic at the first sign of a wrong outfit, wrong lunch, or wrong crush. Yet Sam knows she'd be truly crazy to leave the protection of the most popular girls in school. So when Sam meets Caroline, she has to keep her new friend with a refreshing sense of humor and no style a secret, right up there with Sam's weekly visits to her psychiatrist.
Caroline introduces Sam to Poet's Corner, a hidden room and a tight-knit group of misfits who have been ignored by the school at large. Sam is drawn to them immediately, especially a guitar-playing guy with a talent for verse, and starts to discover a whole new side of herself. Slowly, she begins to feel more "normal" than she ever has as part of the popular crowd . . . until she finds a new reason to question her sanity and all she holds dear.
9. Room by Emma Donoghue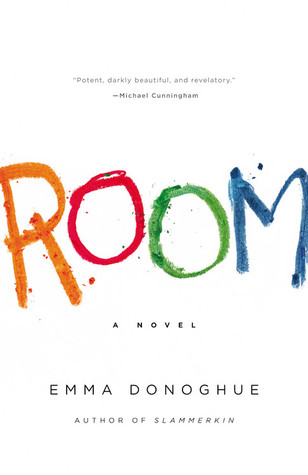 To five-year-old Jack, Room is the entire world. It is where he was born and grew up; it's where he lives with his Ma as they learn and read and eat and sleep and play. At night, his Ma shuts him safely in the wardrobe, where he is meant to be asleep when Old Nick visits.
Room is home to Jack, but to Ma, it is the prison where Old Nick has held her captive for seven years. Through determination, ingenuity, and fierce motherly love, Ma has created a life for Jack. But she knows it's not enough…not for her or for him. She devises a bold escape plan, one that relies on her young son's bravery and a lot of luck. What she does not realize is just how unprepared she is for the plan to actually work.
10. Why Not Me? by Mindy Kaling
In Why Not Me?, Kaling shares her ongoing journey to find contentment and excitement in her adult life, whether it's falling in love at work, seeking new friendships in lonely places, attempting to be the first person in history to lose weight without any behavior modification whatsoever, or most important, believing that you have a place in Hollywood when you're constantly reminded that no one looks like you.
—
Photo credit and summary: Goodreads
---
In response to The Broke and the Bookish's Top Ten Tuesday today:
March 15: Ten Books On My Spring TBR
P.S. What will you be reading this spring? 🙂
Tell me? 😀
~