"A mind needs books as a sword needs a whetstone, if it is to keep its edge." ― George R.R. Martin, A Game of Thrones
The Broke and the Bookish's Top Ten Tuesday is Top Ten 2015 Releases I Meant To Get To But Didn't.
But I am tweaking it! 😀
Here's the ten books I would want to read last year, but wasn't able to do so! 
P.S. The first three books were my first reads for 2015! 😀
—
1. We Are Called to Rise: A Novel by Laura McBride
An immigrant boy whose family is struggling to assimilate. A middle-aged housewife coping with an imploding marriage and a troubled son. A social worker at home in the darker corners of Las Vegas. A wounded soldier recovering from an injury he can't remember getting. By the time we realize how these voices will connect, the impossible and perhaps the unbearable has already happened. 
2. Fangirl by Rainbow Rowell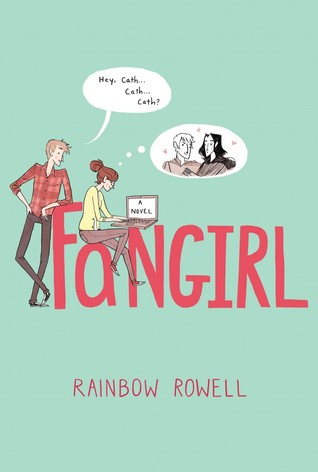 Cath is a Simon Snow fan.
Okay, the whole world is a Simon Snow fan…
But for Cath, being a fan is her life—and she's really good at it. She and her twin sister, Wren, ensconced themselves in the Simon Snow series when they were just kids; it's what got them through their mother leaving.
Reading. Rereading. Hanging out in Simon Snow forums, writing Simon Snow fan fiction, dressing up like the characters for every movie premiere.
Cath's sister has mostly grown away from fandom, but Cath can't let go. She doesn't want to.
3. All the Bright Places by Jennifer Niven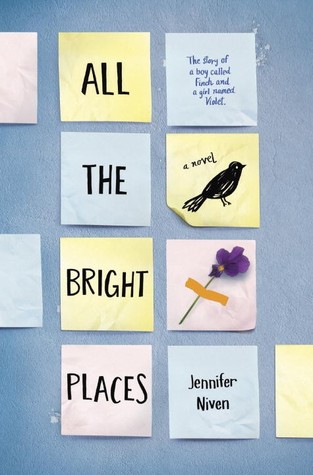 Theodore Finch is fascinated by death, and he constantly thinks of ways he might kill himself. But each time, something good, no matter how small, stops him.
Violet Markey lives for the future, counting the days until graduation, when she can escape her Indiana town and her aching grief in the wake of her sister's recent death.
When Finch and Violet meet on the ledge of the bell tower at school, it's unclear who saves whom. And when they pair up on a project to discover the "natural wonders" of their state, both Finch and Violet make more important discoveries: It's only with Violet that Finch can be himself—a weird, funny, live-out-loud guy who's not such a freak after all. And it's only with Finch that Violet can forget to count away the days and start living them. But as Violet's world grows, Finch's begins to shrink.
4. Simon vs. the Homo Sapiens Agenda by Becky Albertalli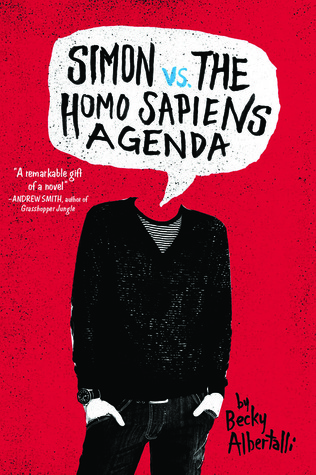 Sixteen-year-old and not-so-openly gay Simon Spier prefers to save his drama for the school musical. But when an email falls into the wrong hands, his secret is at risk of being thrust into the spotlight. Now Simon is actually being blackmailed: if he doesn't play wingman for class clown Martin, his sexual identity will become everyone's business. Worse, the privacy of Blue, the pen name of the boy he's been emailing, will be compromised.
With some messy dynamics emerging in his once tight-knit group of friends, and his email correspondence with Blue growing more flirtatious every day, Simon's junior year has suddenly gotten all kinds of complicated. Now, change-averse Simon has to find a way to step out of his comfort zone before he's pushed out—without alienating his friends, compromising himself, or fumbling a shot at happiness with the most confusing, adorable guy he's never met.
5. Career of Evil (Cormoran Strike, #3) by Robert Galbraith (Pseudonym), J.K. Rowling
When a mysterious package is delivered to Robin Ellacott, she is horrified to discover that it contains a woman's severed leg.
Her boss, private detective Cormoran Strike, is less surprised but no less alarmed. There are four people from his past who he thinks could be responsible – and Strike knows that any one of them is capable of sustained and unspeakable brutality.
With the police focusing on the one suspect Strike is increasingly sure is not the perpetrator, he and Robin take matters into their own hands, and delve into the dark and twisted worlds of the other three men. But as more horrendous acts occur, time is running out for the two of them…
6. Me and Earl and the Dying Girl by Jesse Andrews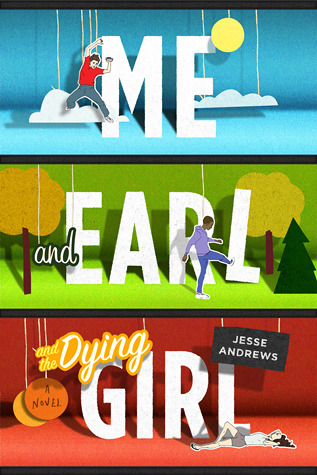 Greg Gaines is the last master of high school espionage, able to disappear at will into any social environment. He has only one friend, Earl, and together they spend their time making movies, their own incomprehensible versions of Coppola and Herzog cult classics.
Until Greg's mother forces him to rekindle his childhood friendship with Rachel.
Rachel has been diagnosed with leukemia—-cue extreme adolescent awkwardness—-but a parental mandate has been issued and must be obeyed. When Rachel stops treatment, Greg and Earl decide the thing to do is to make a film for her, which turns into the Worst Film Ever Made and becomes a turning point in each of their lives.
7. To Kill a Mockingbird by Harper Lee
Compassionate, dramatic, and deeply moving, To Kill A Mockingbird takes readers to the roots of human behavior—to innocence and experience, kindness and cruelty, love and hatred, humor and pathos. Now with over 18 million copies in print and translated into forty languages, this regional story by a young Alabama woman claims universal appeal. Harper Lee always considered her book to be a simple love story. Today it is regarded as a masterpiece of American literature.
8. South of the Border, West of the Sun by Haruki Murakami
Born in 1951 in an affluent Tokyo suburb, Hajime – beginning in Japanese – has arrived at middle age wanting for almost nothing. The postwar years have brought him a fine marriage, two daughters, and an enviable career as the proprietor of two jazz clubs. Yet a nagging sense of inauthenticity about his success threatens Hajime's happiness. And a boyhood memory of a wise, lonely girl named Shimamoto clouds his heart.
9. P.S. I Love You by Cecelia Ahern
Holly couldn't live without her husband Gerry, until the day she had to. They were the kind of young couple who could finish each other's sentences. When Gerry succumbs to a terminal illness and dies, 30-year-old Holly is set adrift, unable to pick up the pieces. But with the help of a series of letters her husband left her before he died and a little nudging from an eccentric assortment of family and friends, she learns to laugh, overcome her fears, and discover a world she never knew existed.
10. Big Little Lies by Liane Moriarty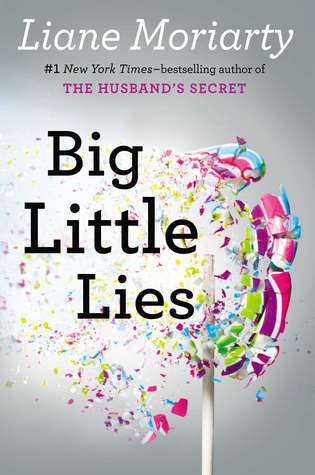 Madeline is a force to be reckoned with. She's funny and biting, passionate, she remembers everything and forgives no one. Her ex-husband and his yogi new wife have moved into her beloved beachside community, and their daughter is in the same kindergarten class as Madeline's youngest (how is this possible?). And to top it all off, Madeline's teenage daughter seems to be choosing Madeline's ex-husband over her. (How. Is. This. Possible?).
Celeste is the kind of beautiful woman who makes the world stop and stare. While she may seem a bit flustered at times, who wouldn't be, with those rambunctious twin boys? Now that the boys are starting school, Celeste and her husband look set to become the king and queen of the school parent body. But royalty often comes at a price, and Celeste is grappling with how much more she is willing to pay.
New to town, single mom Jane is so young that another mother mistakes her for the nanny. Jane is sad beyond her years and harbors secret doubts about her son. But why? While Madeline and Celeste soon take Jane under their wing, none of them realizes how the arrival of Jane and her inscrutable little boy will affect them all.
—
I believe they are not all 2015 releases?
Nonetheless, I will be reading all these books this year!
How about you?
What are the books that you missed reading last year?
Share it to me!
❤
~