Six more books, one more month! 
It was October 21 when I last posted an update on the PopSugar 2015 Reading Challenge that I participated into! What a shame right? (facepalm)
A bigger shame is that after more than a month, I was only able to read five (05) books only! Like, seriously! 😐 One final blow is that Goodreads said I am one book behind. Argh! >_<
Nonetheless, excuse my rants because now I am still happy to post about the reading challenge and the five great books that I've read! Here they are…
A book more than 100 years old (40th) – Alice in Wonderland (Alice's Adventures in Wonderland, #1) by by Lewis Carroll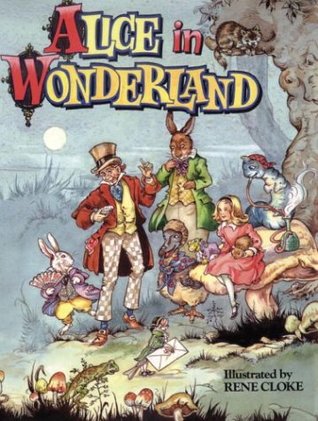 Thoughts: I've watched a lot of Alice in Wonderland-inspired cartoons, TV shows and even a film based on it so I am really familiar with the story. On the other hand, I still found this book an entertaining novel to read. I am still not a fan of classics, though.
Rating: 💖 💖 (It's okay. It might work for you.)
A book that came out the year you were born (41st) – The Pelican Brief by John Grisham
Thoughts: Just when I thought I've the best whodunit and crime authors, I stumbled upon a John Grisham novel that was first published in 1992. After I started reading it at around 9 in the evening and it kept me awake until around 3 in the morning the next day, (it's a 400-page book), I can definitely assure you that this book is insanely great! I missed crime mysteries that can keep me awake until the next morning and I found it!
Rating: 💖 💖 💖 💖 💖 (a MUST read!)
A (classic) romance (42nd) – See Me by Nicholas Sparks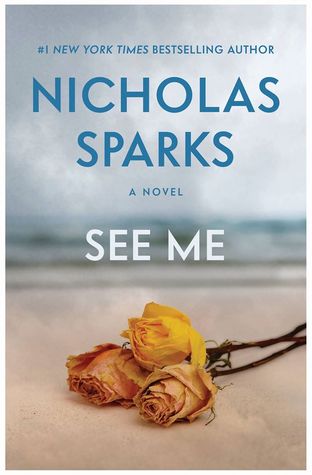 Thoughts: To those who've been following my blog for a while now, you know how I love Nicholas Sparks and how excited I was when I learned that a new novel will be out before 2015 ends.
It was released. I've read it. But this is the first time that I am posting about it. And I know it is unusual for a fan like me (who is actually one of the thousands who voted for the winning cover!).
Well, to tell you honestly, I was a bit disappointed with this novel. Not because it is horrible, it is not! It's just that there are probably better novels from him that I've read before. Maybe I set the bar too high and this book was not able to achieve it.
I still love Sparks, though!
Rating: 💖 💖 💖 (You MAY read it!)
A book at the bottom of your to-read list (43rd) – The Magic Strings of Frankie Presto by Mitch Albom
Thoughts: Of course! You know how I am not excited about this novel from my so loved author (excited is an understatement)! I've already shared the Top Ten Quotes that I Loved from this awesome book, too!
And did you know that Mitch himself shared my post on his facebook page!
This is one of the glorious moments of my fangirling! 😀
So where are we now? Hmm… my thoughts! This is a great book, not just because Mitch is Mitch and I love Mitch. It's the story, it's the words, it's the content that make this novel special.
If you loved how the prose poetry style of Anthony Doerr's All the Light We Cannot See and Mitch's signature insightful and moving life lessons, read this, NOW! 😉
Rating: 💖 💖 💖 💖 💖 (Please oh, please READ this!)
A book based on a true story (44th) – Eat, Pray, Love by Elizabeth Gilbert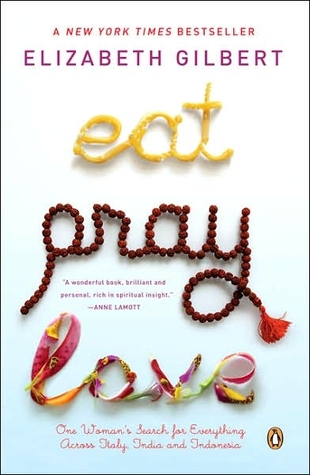 Thoughts: I have heard about the movie version of this book before I stumbled upon this novel. It has its great moments, but there are honestly some dull ones that made me skip some pages. (Sorry, I know it's a sin.)
Rating: 💖 💖 (You MAY read it. It might work for you.)
——
There you go!
What have you been reading lately?
Do you have a reading challenge? How was it?
I would love to hear them!
🙂
—-
©2015 Rosemawrites@A Reading Writer. All Rights Reserved.