A memoir every writer, young or old, should read.
This is the perfect description for the memoir that I have read for my 2015 Reading Challenge.
That is the On Writing: A Memoir of the Craft by no less than  Stephen King.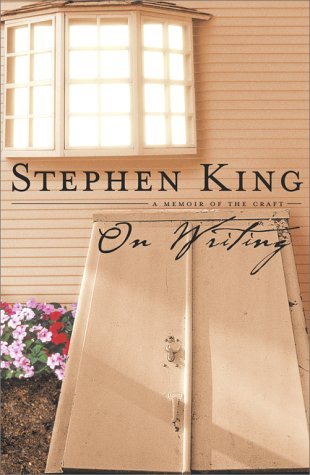 Genre: Memoir, Autobiography
Published: October 3, 2000
Rating: 💖💖💖💖💖 (A MUST READ!)
THE STORY:
From some really funny anecdotes of his childhood up to that fateful day that almost changed his life, Stephen King shared a piece of him in this novel.
The genius writer also gave some intelligent advice on writing that every aspiring scribblers should know.
THE BLURB:
Reading a memoir about a famous fictional writer is both entertaining and insightful. I realized that after I have read Three Weeks With My Brother by Nicholas Sparks and Micah Sparks.
Unexpectedly, I felt the same way when I read On Writing. I am not a fan of King, yet. In fact I have only read one of his novels, 11/22/63. But after I read his memoir, about his life and about writing, I felt like I know him personally.
I also admire how he vividly described his humble beginnings and how he honestly narrated his battle with alcohol.
King also openly discussed his own episode of writer's block, that some would try to skip as it may be a sign of weakness.
Most of all, Stephen King shared a large chunk of his expertise about writing. As one of the most known novelists today, I think he has all the right to share his knowledge about the language of this profession.
But that doesn't mean On Writing is King's way of bragging about his talent. That is not the case.
He shared his knowledge in a very humble manner. And he gave credits not just to himself but to the people who surrounded him, especially his wife Tabitha.
WISE WORDS:
THE WRAP:
Stephen King just showed why he is one of those authors worth reading and worth patronizing. He has the skills and the knowledge, but most importantly, he has the heart.
—
Share your thoughts!
🙂
~