Thanks again to beckysblogs'  for creating this awesome book challenge!
Here is the question for Day 24: Book you're most embarrassed to say you like/liked.
I have read some answers to this question and most of them says The Twilight series.
On the other hand, I am not embarrassed to say that I like Stephenie Meyer's hit Young Adult series because I still think that Twilight is an awesome story.
So now, I am finding it hard to say what is that one book that I am embarassed to say that I like.
Hmmm.
Maybe I would pick Fifty Shades Freed by E.L. James.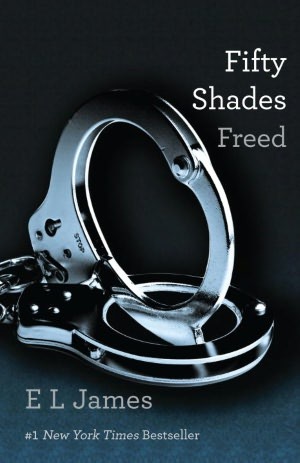 I actually liked not particularly the book but Grey and Anastasia's love story.
Yep. I admit. I just can't help but like how Grey courts Ana even after their wedding.
Fifty Shades Freed is the 3rd book of E.L. James' Fifty Shades of Grey series. I was not able to finish the first book because there are terms that I cannot understand anymore.
I skipped the 2nd book, the Darker, because I think that will be more gross. That is why I only finished Fifty Shades Freed.
No judgment please. 🙂
~