A book with non-human characters and a book with more than 500 pages.
It has been a long time since I published an update for my 2015 Reading Challenge. It is because my reading pace has slowed down 😦 because my writing job is just so draining.
On a positive note, here are my recent reads for these categories:
A book with non-human characters (32nd) – Every Day by David Levithan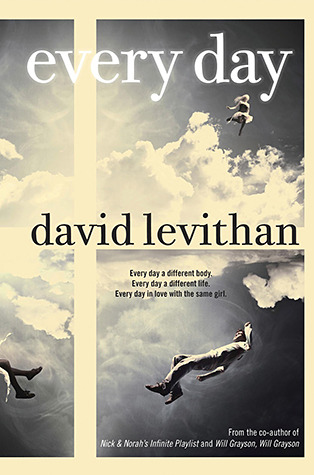 Synopsis: Every day a different body. Every day a different life. Every day in love with the same girl.
There's never any warning about where it will be or who it will be. A has made peace with that, even established guidelines by which to live: Never get too attached. Avoid being noticed. Do not interfere.

It's all fine until the morning that A wakes up in the body of Justin and meets Justin's girlfriend, Rhiannon. From that moment, the rules by which A has been living no longer apply. Because finally A has found someone he wants to be with—day in, day out, day after day.
I consider the main character of this awesome book a non-human because I can't even determine what should I call him/her or it.
But that doesn't mean this novel by David Levithan is not great. It is actually unique and thought-provoking. I cannot wait for the sequel, actually! 🙂
A book with more than 500 pages – The Book Thief by Markus Zusak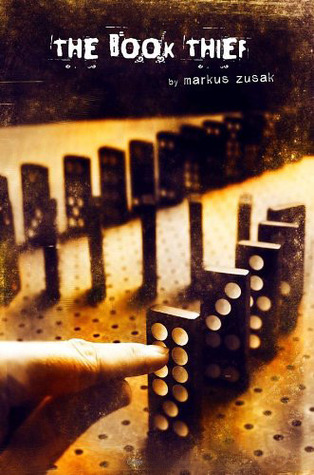 Synopsis: It's just a small story really, about among other things: a girl, some words, an accordionist, some fanatical Germans, a Jewish fist-fighter, and quite a lot of thievery. . . .

Set during World War II in Germany, Markus Zusak's groundbreaking new novel is the story of Liesel Meminger, a foster girl living outside of Munich. Liesel scratches out a meager existence for herself by stealing when she encounters something she can't resist–books. With the help of her accordion-playing foster father, she learns to read and shares her stolen books with her neighbors during bombing raids as well as with the Jewish man hidden in her basement before he is marched to Dachau.

This is an unforgettable story about the ability of books to feed the soul.
It took me also a month to finish this book because of my busy schedule and because of its more than 500 pages.
On the other hand, The Book Thief is not short on sense and depth. It is one of those few books that can move you not in a so blatant manner.
Zusak has subtly described the violence during the Holocaust era in Germany and his main character, Liesel, and his storyteller, Death (yes, you're reading it right), makes this story an emotionally gripping novel.
(I will be posting my review for this book soon.) 🙂
So there!
Till my next update. 🙂
~