It is really such an honour to be nominated by your fellow bloggers. So thanks a lot Arianna of The Daydreaming Bookworm for nominating me with this award!
It is a pleasure to do this tag/nomination so here are the simple rules:
1. Thank the blogger who nominated you, linking back to their site.
2. Put the award logo on your blog.
3. Answer the ten questions sent to you.
4. Make up ten new questions for your nominees to answer.
5. Nominate ten blogs.
Here are Arianna's 10 questions:
1. What is your favorite book, so far, for 2015?
This is hard! I have read a lot of awesome books this year, but I must say that, The Lovely Bones by Alice Sebold, Still Alice by Lisa Genova and Every Day (Every Day, #1) by David Levithan are my top three, as of now.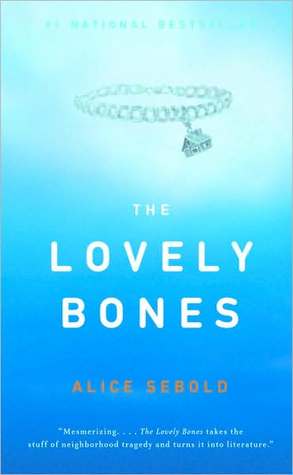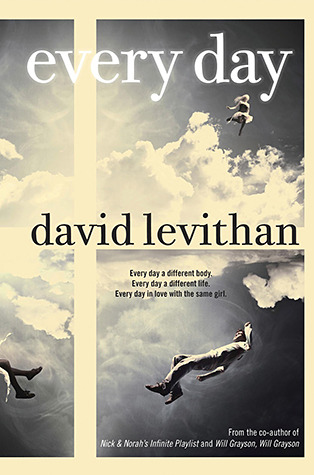 I also published recently my Best Book Read from the past 12 months. 🙂
2. What is your most anticipated release for this year?

I have written a blog a month ago that contains my answer for this question.
Yeps. I am so excited for the upcoming release of Nicholas Sparks' new novel, See Me and Mitch Albom's new book, The Magic String of Frankie Presto.
See Me will be out on October 13 and The Magic Strings will be released on November 15! I just can't wait!!!
3. What is your favorite way to read: physical book or e-reader?
Uhm. I love the smell of physical books but I have no enough budget to buy a lot of that, so more of my current books are ebooks. It is also more convenient for me as I do most of my reading at night, when all the lights are off. 🙂
4. If you were stranded on a deserted island, who would you want to be stranded with?
I would want to be stranded in an island with my dad or with my mom because I think they are the most reliable and dependable persons in my life.
5. What is your favorite show to binge watch on Netflix?
I am not quite sure if we have Netflix here in the Philippines. Sorry.
6. Name a book that you have a love/hate relationship with.
That would be Message in a Bottle, Divergent series and The Hunger Games trilogy. I do love the stories of these books but I hate their endings. Yeah, really.
7. How many books have you bought this month?
I am saving a lot of money for the upcoming Sparks and Albom books so I would say I have no plans of buying any book this month. 🙂
8. Favorite summer treat?
Green mango shakes! Actually, I drink green mango shakes in any season! It's just refreshingly sour. 😀
9. Favorite reading spot?
I am a librocubicularist. A reader in bed. 😉
10. If you could spend the day with your favorite author, who would it be and what would you do?
That would be with Nicholas Sparks and Mitch Mitch Albom.
With Sparks, I just want to visit North Carolina with him as almost, if not all, of his novels are set in his hometown. I want to see the spots that he has mentioned on his stories.:)
With Albom, I just want to have some coffee and talk to him about anything and everything under the sun. I would love to hear his views about life and love and everything. 🙂
—
There you go!
I am done. Now it's your turn guys:
I nominated more than 10 blogs because they are all awesome! 🙂
My questions for you guys! (There are some cliches here. Forgive me. ~)
1. Describe yourself in ONE word.
2. When and why did you start blogging?
3. Who influenced you to read?
4. What are your top 3 best read books for this year?
5. Where's your favorite place when you're reading?
6. What's the perfect pair for a book, is it coffee or tea?
7. Name three authors that you have read almost all their books? (Consider authors that you have read more than 5 novels.)
8. Aside from writing and reading, name one activity that you do most of the time?
9. What's your favorite song lyric? 
10.  Who is that book character that you can relate the most? Why?
11. What is the best quote that you have read? (Please include the name of the book and author)
Share the blog-love!
❤
~