Anniversaries can really make us nostalgic and sentimental. Because I am close to my blog's first birthday, I would like to finish a book challenge that I have started last year. That is beckysblogs' 30-Day Book Challenge.
I have completed until Day 21 so now I'll pick this awesome challenge at Day 22. Here it goes…
DAY 22. – Least favourite plot device employed by way too many books you actually enjoyed otherwise.
I would like to say that my least favorite plot device is the 'love triangle' which is used in a lot of books, may it be YA, mystery thrillers, medical or historical novels. Maybe 90% of the books that I have read have love triangles, sometimes through an ex-lover or a former crush or a childhood friend and so on…
But because that is somehow the most common answer to this question, I would opt to discuss the plot device called 'Twist Ending'.
Twist Ending is a device wherein the novel ends in the least expected way.
This, like love triangles, are one of my least favorite plot device because most of the books that have Twist Endings have made me cry.
I enjoyed them, though, because I really love authors who can write a book that I can't predict the ending.
Here are a few examples of the book that has twist ending, categorized in terms of the emotions that you will surely feel once these books ends.
THE SHOCKING
The Vanishing Point by Val McDermid 
The plot: Young Jimmy Higgins is snatched from an airport security checkpoint while his guardian watches helplessly from the glass inspection box. But this is no ordinary abduction, as Jimmy is no ordinary child. His mother was Scarlett, a reality TV star who, dying of cancer and alienated from her unreliable family, entrusted the boy to the person she believed best able to give him a happy, stable life: her ghost writer, Stephanie Harker.

The twisted ending: I'll try not give a lot of spoilers here, though it's really hard. But this is the kind of ending that will make out re-read the last chapters, and be like: "Wait, what?"
Defending Jacob by William Landay
The plot: Andy Barber has been an assistant district attorney in his suburban Massachusetts county for more than twenty years. He is respected in his community, tenacious in the courtroom, and happy at home with his wife, Laurie, and son, Jacob. But when a shocking crime shatters their New England town, Andy is blindsided by what happens next: His fourteen-year-old son is charged with the murder of a fellow student.

The twisted ending: Landay unveiled the real evil/suspect in this murder mystery in a very very 'twisted' way. It is actually creepy!
THE GOOSE-BUMPS-INDUCING
The plot: For over a decade, Jenna Metcalf obsesses on her vanished mom Alice. Jenna searches online, rereads journals of the scientist who studied grief among elephants. Two unlikely allies are Serenity Jones, psychic for missing people who doubts her gift, and Virgil Stanhope, jaded PI who originally investigated cases of Alice and her colleague. Hard questions and answers.

The twisted ending: This book's ending made me a Picoult-fan. I have never ever thought of the way this book was ended. Goosies, indeed!
The First Phone Call from Heaven by Mitch Albom
The plot: The First Phone Call from Heaven tells the story of a small town on Lake Michigan that gets worldwide attention when its citizens start receiving phone calls from the afterlife. Is it the greatest miracle ever or a massive hoax? Sully Harding, a grief-stricken single father, is determined to find out.

The twisted ending: Take note of that last phone call from 'heaven'. You'll surely have some goosies once you realized what just happened.
THE TEARJERKERS
Allegiant (Divergent, #3) by Veronica Roth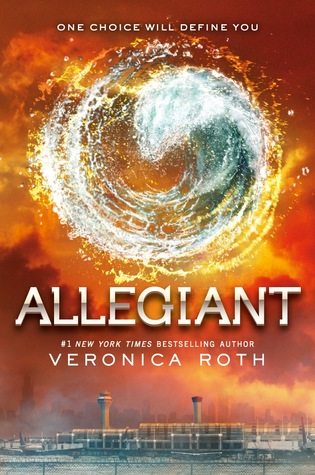 The plot: The faction-based society that Tris Prior once believed in is shattered – fractured by violence and power struggles and scarred by loss and betrayal. So when offered a chance to explore the world past the limits she's known, Tris is ready. Perhaps beyond the fence, she and Tobias will find a simple new life together, free from complicated lies, tangled loyalties, and painful memories.

The twisted ending: Someone died, yes. And this is why I will never ever watch the movie version of this novel! (I still haven't moved-on.)
At First Sight by Nicholas Sparks
The plot: There are a few things Jeremy Marsh was sure he'd never do: he'd never leave New York City; never give his heart away after barely surviving one failed marriage; and never become a parent. Now Jeremy is living in the tiny town of Boone Creek, North Carolina, engaged to Lexie Darnell, the love of his life, and anticipating the start of their family. But just as his life seems to be settling into a blissful pattern, a mysterious and disturbing e-mail sets off a chain of events that will change the course of this young couple's relationship.

The twisted ending: This is a great example of my love-hate relationship with Spark's sad endings. I never see the ending coming. And yes, I cried.
Message in a Bottle by Nicholas Sparks
The plot:  For Theresa, wary of romance since her husband shattered her trust, the message inside the bottle raises questions that intrigue her. Challenged by the mystery, and driven to find Garrett by emotions she does not fully understand, Theresa begins a search that takes her to a sunlit coastal town and an unexpected confrontation. Brought together either by chance or something more powerful, Theresa and Garrett's lives come together in a tale that resonates with our deepest hopes for finding everlasting love.

The twisted ending: As I've mentioned in my last post, this is the first Sparks novel that made me cry. To those who have read this, I know you know what I felt. For those who haven't, figure it out yourselves. 🙂
That's it guys! Please tell me your thoughts!
~