Hi guys! I am TAGGED again! This time, this book tag is from the lovely LovingYooChun of Bookland!
Honestly, I am a bit clueless on what this tag is all about. But according to Loving Yoo Chun's blog entry, this tag was created by Shelumiel of Bookish and Awesome.
The idea though is based on a new book called More Happy Than Not by a new novelist named Adam Silvera. I checked out his profile and oh, he's cute! (giggles)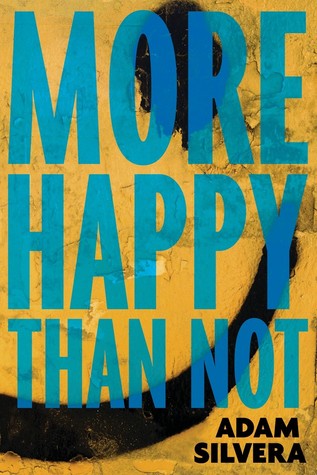 So basically, this tag wanted bloggers to share what makes them happy and how they express their happiness.
In terms of rule, there are three simple rules:
Answer the question, "What makes you more happy than not?"
Thanks and link back this post to the person who tagged you.
Have FUN!
So now it's my turn to have some fun so here are my answers:
I AM MORE HAPPY THAN NOT whenever…
I read a good book, especially written by my ultimate faves Nicholas Sparks and Mitch Albom!
I sip a great tasting coffee.
I indulge into a decadent and oh-so-heavenly cheesecake!
I listen to my awesome favorite singers/songwriters, like Jason Mraz and Sara Bairelles!
I travel with my bestest friends.
I spend precious time with my whole fambam!
Now, it's your turn to have some fun: