I am back! I'm almost halfway through my 2015 Reading Challenge and I am happy to share to you my 21st to 25th books!
A book of short stories (21st) – Tenth of December by George Saunders
It's deep. George Saunders is really a genius.
A funny book (22nd) – Scared Scriptless by Alison Sweeney
Yes it's funny, but it's forgettable.
A book by a female author (23rd) – Mud Vein by Tarryn Fisher
I have never read a Tarryn Fisher novel until this one and I commend her way with words. Her characters are deep that you will keep guessing about the truth behind their actions. Her plot is also engrossing to read. Kuddos!
A book with one-word title (24th) – Landline by Rainbow Rowell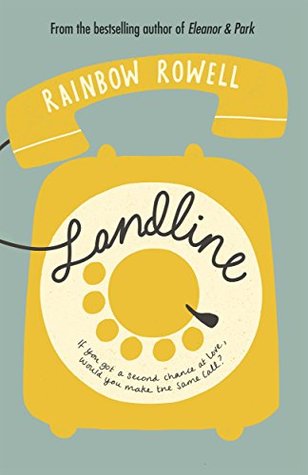 My mind can still vividly recall how I fell in love with Rainbow's Eleanor and Park and I am still waiting for the revelation of that 'three words' in Eleanor's post card for Park!
So here comes Landline. I will not say that this is better or even at par with Eleanor and Park story but that doesn't mean that this book isn't worth reading. Landline showed Rainbow's 'mature' side. Her insights about love and lost is in-depth and realistic.
A book that scares you (25th) – A Deadly Business by  Lis Wiehl and  April Henry
Like what I've said to my review on this book in Goodreads, I actually missed reading Lis Wiehl's mysteries. Aside from James Patterson, Wiehl is my favorite crime author. And in Deadly Business, she have yet again proven her expertise in writing a thrilling story.
The mere fact that I cannot stop reading it until I was done almost 3 in the morning goes to show how engrossing this book is!
Finally! My 2015 reading challenge list is now updated!
Happy reading everybody!
~