Hey there guys! Reading's been so great and the following updates were actually late! I quite read a lot but I was not able to write a lot because I've been busy a new chapter in my life that I will be writing about my next blog soon.
So for my reading challenge's BOOK YOU CAN FINISH IN A DAY, I listed Stargirl (Stargirl, #1) by Jerry Spinelli.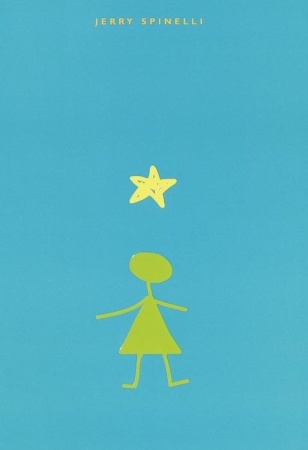 Honestly, this book is first listed in another category, a book based entirely on its cover. But after it took me less than two hours to finish this enchanting story, I transferred it to the book-you-can-finish-in-a-day category.
Why it took me such a short time to finish this novel from an author I've read for the first time? Well, as I have said, the story is enchanting and intriguing at the same time.
It is a young adult novel that brought me back to my own teenage days but it is actually more than that. Jerry Spenelli unraveled the events in a very engrossing way.
He is also able to paint vividly the characters, especially Stargirl herself, inside the mind of his lead Leo Borlock.
It's really nice and cute yet heartbreaking at the same time.
~