For the book published this year, I picked Never Never (Never Never, #1) by Colleen Hoover. Why? Well, honestly, it was the book cover that made me list this book in my 2015 Reading Challenge list.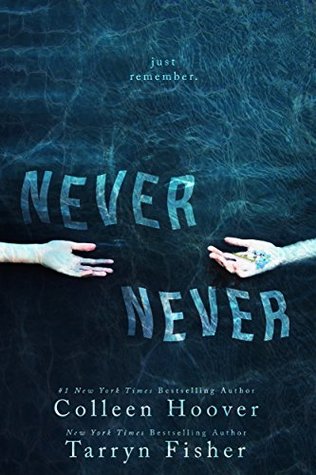 I hope you will agree with me that the cover is indeed enticing. It raised my curiosity and after reading the novel I am glad to say that the words behind the 'cloak' is as thought-provoking as the cover.
As what I've said in my goodreads review, "When the book ended I was like: What the heck! Is my copy incomplete or what?"
The story is short yet it was able to raise a lot of questions. So you will keep on reading and reading until voila! you're in the last page and majority of the question is left unanswered!
This book's sequel is to die for! Really!
~