It was during the latter part of 2014 when I stumbled into the Rosie Effect as I was looking for new authors to try. Well, I guess that day was my lucky day as after I read the story of Don Tillman, I automatically fell in love with its creator, Graeme Simsion.
So for my 2015 Reading Challenge, I picked him as the author that I love. You know I am a big fan of Nicholas Sparks and Mitch Albom and I love them more! But I have read ALL their novels already! I am currently waiting for more from those two great scribblers!
On the other hand, Simsion is also a good writer so for the book from the author that I love part of my reading challenge, I picked The Rosie Effect (Don Tillman #2).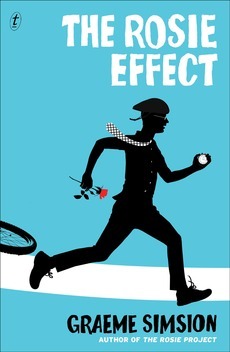 Obviously, it is the sequel to the massive hit Rosie Project. The story is still great! Don Tillman is still annoyingly funny. The BMI computation is still there but! It isn't as great as the first.
I'll elaborate more in my book review that I hope I can write soon!
Ciao!
~