After failing so many promised follow-up blogs now I am here to give the second batch of the new novels that I have read! Yes!
To have a breath of fresh air after reading three consecutive love-related novels, I read Everything I Never Told You by Celeste Ng. After their beloved Lydia was found dead in a lake near their home, the Lee family was required to face the turmoil that has been going on within their family. Secrets are revealed. Hearts are broken. The entire family is shaken. Indeed a short yet moving read.
What made something precious? Losing it and finding it.
E. Lockhart written another troubled-family novel, We Were Liars, packed with romance and suspense as Cadence recalled that summer with her cousins and Gat, whom she referred as the Liars. The novels felt like an ordinary summer-fling story at the beginning until a tragic mistake happen. Soon, the reality unveiled itself and yes, the ending is just so surprising and chilling at the same time.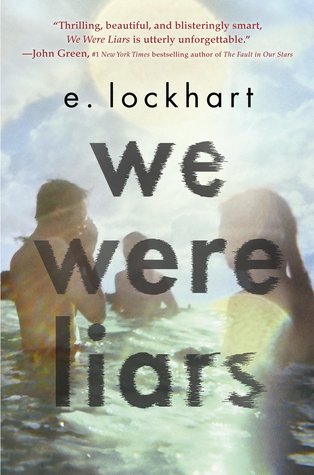 It is good to be loved. Even though it will not last.
So that's a wrap for my 2014 reads! The next update will be posted soon! (I mean it really! :D)
~